Lesa Nolan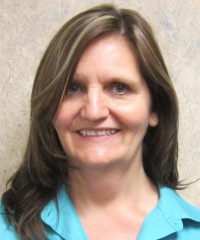 Email
Life & Crop Agent Supervisor
Lesa joined First Tribune Insurance Agency in 2002. Lesa possesses her Property and Casualty, Life insurance and Crop insurance licenses in KS & CO. She has seen a lot of changes not only in crop insurance but also First Tribune Insurance Agency.
When Lesa started there were only two other people working here. She is very proud of the growth of FTIA and has developed a love for crop insurance. Lesa sells crop insurance, works on our marketing, social media and lots of other things in the office.
Ten random things about Lesa: 1. Loves the ocean 2. Has a wonderful husband, two super kids, and grandkids. 3. I have run 13.1 miles without stopping more than once. (A half Marathon because I'm only half crazy) 4. I have the greatest friends in the world. 5. Eating healthy is the hardest thing I've ever tried to do. 6. I hate being cold but love to snow ski. 7. I love my life and; my family. 8. I miss my kids being little 9. I miss being able listen to my dad sing and play the guitar. 10. I hate cancer!